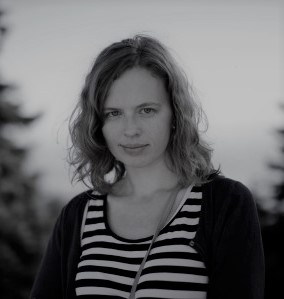 I am a clinical psychologist, also with a Doctor's degree from KULeuven, Belgium, where I have explored the topic of human self-control. I am a member of the Belgian Commission of Psychologists and I consult adults and children.
I use eclectic approach including gestalt psychotherapy, cognitive-behavioral techniques and sand play therapy. My work is regularly supervised by a peer psychotherapist and I attend courses and conferences on relevant topics.
I believe that the starting point of one's life is childhood. It is extremely important to provide a stimulating environment for children and to identify and remove obstacles so that children can healthily grow into competent, respectful and happy adults. If not, that obstacle will build up and hinder when he or she is an adult. It is equally important to understand the meaning of an adult's childhood for his or her recent difficulties. If not, an adult will not get to know who he or she really is.
ADULTS
I work with adults who aim to eliminate psychological difficulties or to increase their well-being.
My work covers:
depression,
anxiety,
panic attacks,
relationship difficulties (e.g. emotionally/physically abusive or emotionally distant parents),
low self-esteem, which hinders professional and/or personal life,
eating disorders,
decision making,
stress management,
psychological well-being.
You can contact a psychologist not only when there is an enormous problem interrupting all your normal life, but also when certain, more concrete, difficulties appear, such as constant negative thoughts, feeling sad for a longer time, or willing to understand and express your feelings. It might be difficult to take first steps to go to a psychologist. You need motivation not only to come to a session, but also to be involved in a process of exploring the reasons and finding the solutions. In a confidential environment, you can do it in your own pace.
PARENTING
Being passionately interested in children – parent's relationships and believing that every human being, including children, should be treated with respect, I consult parents on their parenting questions. I am a Positive Discipline Parent Educator. This approach emphasizes that every child wants to belong and to feel significant. Only when not achieving it in healthy ways, children might start to misbehave. More on my approach – on my facebook page https://www.facebook.com/thehappyduckling.
CHILDREN
I work with children who struggle with:
social challenges (e.g. difficulties making friends),
emotional challenges (e.g. difficulties managing anger; does not know how to appropriately express emotions; experience fears),
behavioral challenges (e.g. becomes aggressive at school or/and at home),
anxiety,
depression,
prolonged sadness,
low self-esteem,
loss and grief (e.g. the loss of a loved one; parents' divorce),
adaptation difficulties.
Do not hesitate to contact me at aiste@happyduckling.org or go to my website www.happyduckling.org